Current Projects
Foxhunt
The WPI Wireless Association partners with the IEEE society every year for a "foxhunt". In this event students build an 80 meter receiver and attempt to find a fox which is hidden by the members of WPIWA. The fox is a transmitter that broadcasts "W1YK Foxhunt" in CW at regular intervals which the student teams listen for using their receivers. In addition to a prizes provided by the IEEE for the first few teams to find the fox, this activity also teaches the basics of using a directional antenna to find a transmitter.
NDWSIDs
Every year toward the end of November, the Wireless Association hangs multicolored holiday lights from our 60 foot tower on Salisbury and the repeater tower on Higgins. These are spread out in a tree shaped fashion and can be seen from almost anywhere on campus. These are called NDWSIDs, which is an acronym for Non-Denominational Winter Solstice Illumination Devices so as not to offend anyone who does not celebrate winter holidays.
NDWSIDs on Salisbury Labs Tower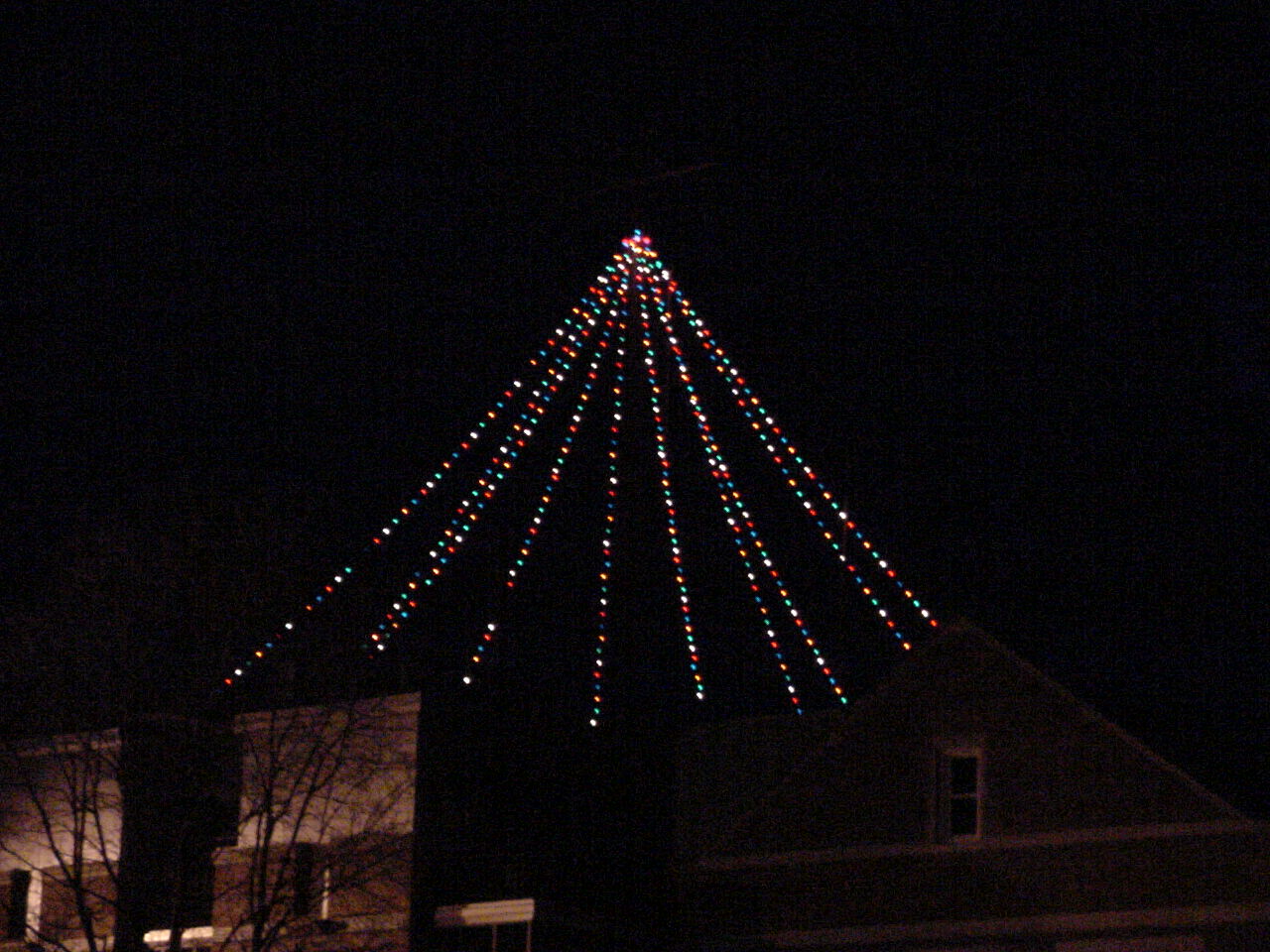 NDWSIDs on Higgins Labs Tower
Other projects
We encourage members to come forward with any projects they would like us to consider. We have experimented with everything from APRS tracking of camera carrying weather balloons to DIY transmitters and are always looking for new ideas.