Ermal Toto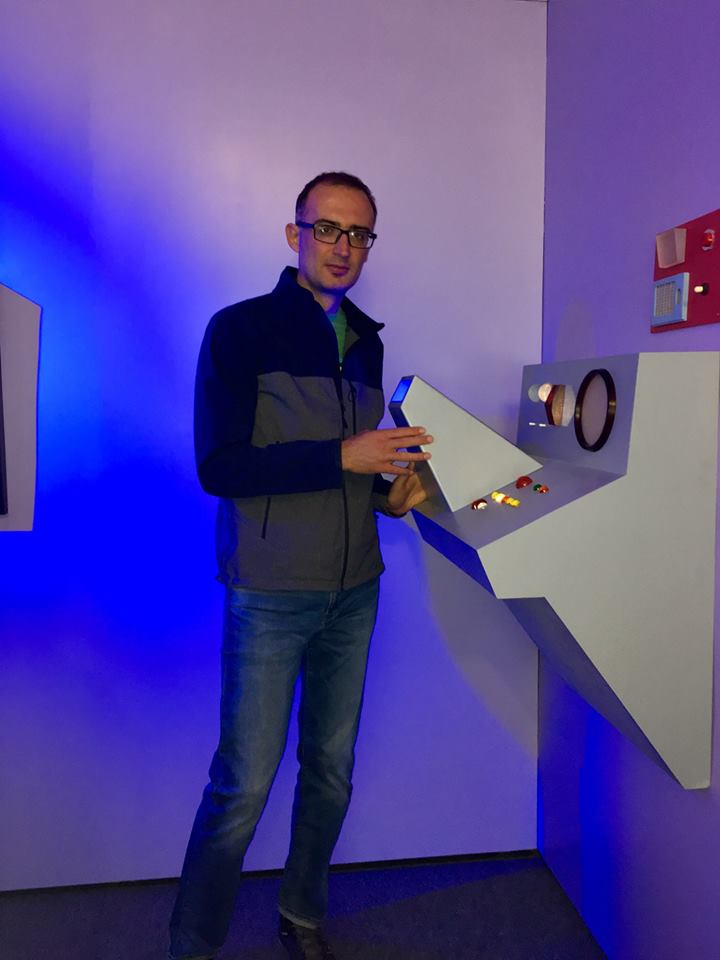 I am a PhD student in the Computer Science department of WPI. My advisor is Prof. Elke A. Rundensteiner
PhD Timeline
Fall 2018:

Dissertation Related Work. 6cr

Summer 2018:

Dissertation Related Work.

Spring 2018:

Completed 6cr of Dissertation Research.
Published work related to Research Qualifier in ECML/PKDD 2018

Fall 2017:

Completed 3cr of Dissertation Research.

Spring 2016 (Funded RA):

Completed Research Qualifier.
Completed 9cr of directed Research.
Published work related to Research Qualifier in ECML/PKDD 2016

Fall 2015 (Funded RA):

Started as a Full Time PhD Student, funded by MITLL.
Completed Bin Requirements.
Completed 3cr Course and 6cr of directed research.

2008-2015:

Part time PhD student. Completed most course credit requirements (28.5cr beyond MS Degree).

2007-2008:
2005:

CS503 Theory Of Computer Science
Current Credits: 94.5cr. GPA: 3.79
Research Interests
I attend the DSRG research group and my research interests are in Data-mining, Machine Learning, and the utilization of the prior in the context of Emotion and Mood detection.
---
Publications
Ada Dogrucu, Alex Perucic, Anabella Isaro, Damon Ball, Ermal Toto, Elke Rundensteiner, Rachel Davis-Martin, Edwin Boudreaux. (In Submission). Moodable: Instantaneous Depression Assessment using Machine Learning on Voice Samples and Retrospectively Harvested Smartphone and Social Media Data. Smart Health. (In Submission)
ML Tlachac, Ermal Toto, Elke A. Rundensteiner. (2019). You're Making Me Depressed: Leveraging Texts from Contact Subsets to Predict Depression. IEEE International Conference on Biomedical and Health Informatics.
Marka, Arthur, Joi B. Carter, Ermal Toto, and Saeed Hassanpour. "Automated detection of nonmelanoma skin cancer using digital images: a systematic review." BMC medical imaging 19, no. 1 (2019): 21.
Ermal Toto,Elke A. Rundensteiner,& Brandon J. Foley. Improving Emotion Detection with Sub-clip Boosting . ECML/PKDD 2018.
Abhishek Mukherji, Xika Lin, Ermal Toto, Christopher R. Botaish, Jason Whitehouse, Elke A. Rundensteiner, & Matthew O. Ward (2018). FIRE: a two-level interactive visualization for deep exploration of association rules. International Journal of Data Science and Analytics.
Ermal Toto,Elke A. Rundensteiner,Yanhua Li,Richard Jordan,Mariya Ishutkina,Kajal Claypool, & Jun Luo,Fan Zhang. PULSE: A Real Time System for Crowd Flow Prediction at Metropolitan Subway Stations. ECML/PKDD 2016.
Gobert, Janice D., and Ermal Toto. Instruction System with Eyetracking-based Adaptive Scaffolding. WORCESTER POLYTECHNIC INSTITUTE, assignee. Patent 9,230,221. 5 Jan. 2016.
Gobert, J. D., Toto, E., Brigham, M., & Sao Pedro, M. (2013, January). Searching for Predictors of Learning Outcomes in Non Abstract Eye Movement Logs. In Artificial Intelligence in Education (pp. 799-802). Springer Berlin Heidelberg.
Gobert, J. D., Sao Pedro, M. A., Baker, R. S., Toto, E., & Montalvo, O. (2012). Leveraging educational data mining for real-time performance assessment of scientific inquiry skills within microworlds. JEDM-Journal of Educational Data Mining, 4(1), 111-143.
Gobert, J. D., Montalvo, O., Toto, E., Sao Pedro, M., & d Baker, R. S. (2010, January). The science assistments project: scaffolding scientific inquiry skills. In Intelligent Tutoring Systems (pp. 445-445). Springer Berlin Heidelberg.
---
Professional Experience
Research Data Scientist Worcester Polytechnic Institute May 2016 - Current
Sr. Software Engineer Worcester Polytechnic Institute July 2009 - September 2015
Network Administrator Worcester Public Schools August 2005-July 2009
Technology Coordinator Central Massachusetts Special Education Collaborative March 2003-August 2005
---
Additional Information
Awards: Grad Day 2016 - 1st Place
Awards: Grad Day 2010 - 1st Place
Languages: English (Fluent), Spanish (Fluent), Albanian (Fluent), Italian (Read and Understand, Limited Fluency)
Contact Information