!BODY BGCOLOR="ffffff" LINK="green" ALINK="blue" VLINK="0c0c0c">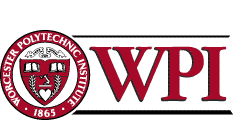 MA3457 / CS4033
Numerical Methods for Calculus and Differential Equations
Professor
Dr. Suzanne L. Weekes
Office
109B Stratton Hall
Email
<!FONT color=green>sweekes@wpi.edu
Office Phone
(508)831-5267
Course Web Page
http://www.wpi.edu/~sweekes/MA3457
Course Times
<!FONT color=green> MTWRF 2:00-2:50 Fuller Labs 311
Office Hours
Tues 3:00 - 4:00, Thurs 12:30 - 2:00 and by appt.
Teaching Assistant
Gerardo Hernandez geherco@wpi.edu
TA Office Hours
Mon 10:30-11:30, Thurs 3:00-4:00
Stratton Hall 205, (508)831-5730
Grading
2 Exams = 25% x 2
Homework/Projects = 50%
Textbook
<!FONT color=green>Numerical Analysis, 8th edition by Burden and Faires
Course Information
Lecture and HW Schedule
Students with Disabilities , Academic Dishonesty
---
Course Outline


Numerical Analysis is the study of algorithms for mathematical problems involving real or complex numbers. The goal of this course is to provide an introduction to some basic numerical techniques for differential and integral calculus and differential equations.
Topics will include
interpolation,
approximation theory,
numerical differentiation and integration,
numerical solutions of ordinary differential equations.
Error analysis will be emphasized throughout.
Recommended background: Ordinary Differential Equations (MA 2051).
An ability to write computer programs in a scientific language is assumed.
You will perform computer experiments using MATLAB, an integrated computing environment that includes a very simple, high-level, powerful programming language, graphics tools, and easy access to a great variety of library software.

---
Course Information


The class meets five times a week: four times with the professor and once with the teaching assistant. You are responsible for any and all material discussed and distributed in lecture and conference.
NOTE: Though the course posting states that Wednesday is the conference day, there may be a week where lecture is given on Wednesday and the conference is held on another day of the week.

Homework:
Homework will be posted on the web on the Lecture and Homework page.
Your work must be clear and legible. No late homework will be accepted. If you will not be in class the day that homework is due, please have it turned in by someone else or turn it in before the start of class.
Start your homework the day that is assigned. It is given a week before it is due because it may take a week to get it completed correctly.

Exams:
There will be two exams.

Learning Matlab:
You should attend an "Introduction to Matlab" training session that has been prepared for this course.
One is offered on Wednesday 27th October, 2010 from 5:30 - 8:00 pm in HL234
and the other will be offered on Thursday 28th October, 2010 from 5:30 - 8:00 pm in HL234.
Please register for one of these at https://www.wpi.edu/Regi/CCC/sesa.html
---
Academic Dishonesty


Please familiarize yourself thoroughly with the University's academic honesty policy . For example, What Constitutes Academic Dishonesty? gives some examples of academic dishonesty; i.e. acts that interfere with the process of evaluation by misrepresentation of the relation between the work being evaluated (or the resulting evaluation) and the student's actual state of knowledge.
Each student is responsible for familiarizing himself/herself with academic integrity issues and policies at WPI.
All suspected cases of dishonesty will be fully investigated.
Ask Prof. Weekes if you are in any way unsure whether your proposed actions/collaborations will be considered academically honest or not.
---
Students with Disabilities


Students with disabilities who believe that they may need accommodations in this class are encouraged to contact the Disability Services Office (DSO), as soon as possible to ensure that such accommodations are implemented in a timely fashion. The DSO is located in Daniels Hall, (508) 831-5235.

If you are eligible for course adaptations or accommodations because of a disability (whether or not you choose to use these accomodations), or if you have medical information that I should know about, please make an appointment with me immediately.