!BODY BGCOLOR="ffffff" LINK="green" ALINK="blue" VLINK="0c0c0c">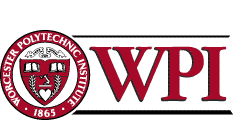 Calculus II
MA1022 B07, B08 - 2012 B term







Course Outline


This course provides an introduction to integration and its applications. Topics covered include: Riemann sums, fundamental theorem of calculus, basic techniques of integration, volumes of revolution, arc length, inverse trigonometric functions, exponential and logarithmic functions, and applications.

Recommended background: Calculus I MA1021


---
Course Information


The class meets six times a week: four times in lecture, once in conference, and once in the computer laboratory. You are responsible for any and all material discussed in lecture, conference, and lab.

Aside from the 6 hours that you spend in class each week, you should devote at least another 8-10 hours to studying on your own: reading the book, reading and organizing your notes, solving problems.

Conferences:
In the Friday conference sessions, you will meet with the Peer Learning Assistant (PLA) for the class. You will be able to ask the PLA questions on the material covered and homework. The PLA may lso give you in-class assignments and review course material.

Homework:
Written Homework: Problems will be assigned for each section of the book covered and will be posted on the class web page. It is necessary to do, at a minimum, the assigned problems so that you can learn and understand the mathematics. You should do additional problems for further practice. Working the exercises will help you learn, and give you some perspective on your progress. You are welcome to discuss homework problems with one another but you must write up your homework solutions on your own. Be mindful of your academic integrity. Your homework will be collected at the beginning of each Monday's class. Late homework will not be accepted. If you must miss Monday's class, you should have your work turned in before class time in order for it to be graded. Do not wait until the weekend to start your homework. Work on the problems daily.

Your work should be very legible and done neatly. If the work is not presentable, and is illegible, you will not receive credit for it. Please staple the sheets of your assignment together. Do not use paper torn out of spiral bound notebooks. In the upper right hand corner of your assignment you should write your name, the class section number, and the list of book sections for the assignment.
Discipline yourself to write clear readable solutions, they will be of great value as review.

You need to show both your answer and the work leading to it. Merely having the right answer gets no credit - we can all look them up in the back of the book.

Online Homework: There will be homework using the online tool WebWork. This is the same software that you used for the Math Placement Exam that you took during the summer. There will occasionally be 7-15 questions on WebWork that must be done. Go to https://webwork.wpi.edu/webwork2/MA1022B12.
Do not use the WebWork system to email for help on problems; such an email will be sent to all the professors and assistants for all the sections of MA1022! Instead, see Prof. Weekes or your PLA as soon as possible.

Quizzes:
Each Monday, there will be a 15-20 minute in-class quiz emphasizing the most recently covered topics. If you miss a quiz for any reason (illness, travel, etc.), you will receive a score of zero. However, don't worry, the lowest quiz score will be dropped. Make-up quizzes will, thus, never be given.

Labs:
Each week, students will meet in the computer lab (SH003) with the Instructor's Assistant (IA) who is Jane Bouchard. We will use the computer algebra system, Maple V, as a visual and computational aid to help you explore the mathematical theory and ideas of the calculus. You will not be given credit for a lab report if you did not attend the lab. There are no make-up labs.
The first lab will be on Oct. 31st/Nov. 1st. The final lab will be on Dec. 5th/Dec. 6th.

Final Exam/Basic Skills Test:
On Wednesday 12th December from 7-9 pm, you will have a 2 hour comprehensive final examination. Make arrangements now so that there are no con flicts with the final exam.

The Final Assessment will consist of two parts. The first part is the Final Exam which is used in determining your course average score as detailed before. The other part is the Basic Skills Exam. You cannot pass the course if you do not pass the Basic Skills Exam.

Students with failing averages in the course are given grades of NR, whether or not they passed the Basic Skills exam.

If you pass the Basic Skills component, then your course average will be used by the professor to determine your grade for the course. If you fail the Basic Skills Exam, yet have what the instructor determines to be a course average high enough to pass the course, you will be given a grade of I (incomplete). You will be given the opportunity to re-take the Basic Skills exam at a later date; if you pass it, you will receive the grade that is based on your course average.

Mathematics Tutoring Center:
The Mathematics Tutoring Center is available for any WPI student taking a course in calculus, differential equations, statistics, and linear algebra.
Stratton Hall 002A
Monday-Thursday 10am-8pm and Friday 10am-4pm.
No appointment needed - drop in any time!
---
Academic Dishonesty


Please read WPI's Academic Honesty Policy and all its pages. Make note of the examples of academic dishonesty; i.e. acts that interfere with the process of evaluation by misrepresentation of the relation between the work being evaluated (or the resulting evaluation) and the student's actual state of knowledge.
Each student is responsible for familiarizing him/herself with academic integrity issues and policies at WPI. All suspected cases of dishonesty will be fully investigated.
Ask Prof. Weekes if you are in any way unsure whether your proposed actions/collaborations will be considered academically honest or not.
---
Students with Disabilities


Students with disabilities who believe that they may need accommodations in this class are encouraged to contact the Disability Services Office (DSO), as soon as possible to ensure that such accommodations are implemented in a timely fashion. The DSO is located in the Student Development and Counseling Center and the phone number is 508-831-4908, e-mail is DSO@WPI.

If you are eligible for course adaptations or accommodations because of a disability (whether or not you choose to use these accommodations), or if you have medical information that I should know about please make an appointment with me immediately.