Apparel
To purchase a hat, t-shirt, hoodie, or polo please contact Dan Lampke at Dan.Lampke@gmail.com
Items can be mailed to buyers off campus with an additional $5-8 shipping fee.
Hats cost $15 for students and $25 for alumni
T-shirts cost $10 for students and $20 for alumni.
Hoodies cost $25 for students and $35 for alumni.
Polo shirts are $30 for students and $40 for alumni.

Checks should be made out to "WPI FPE Department" and mailed to:
Dan Lampke
WPI - Fire Protection Engineering
Higgins Laboratory 103
100 Institute Road
Worcester, MA 01609-2280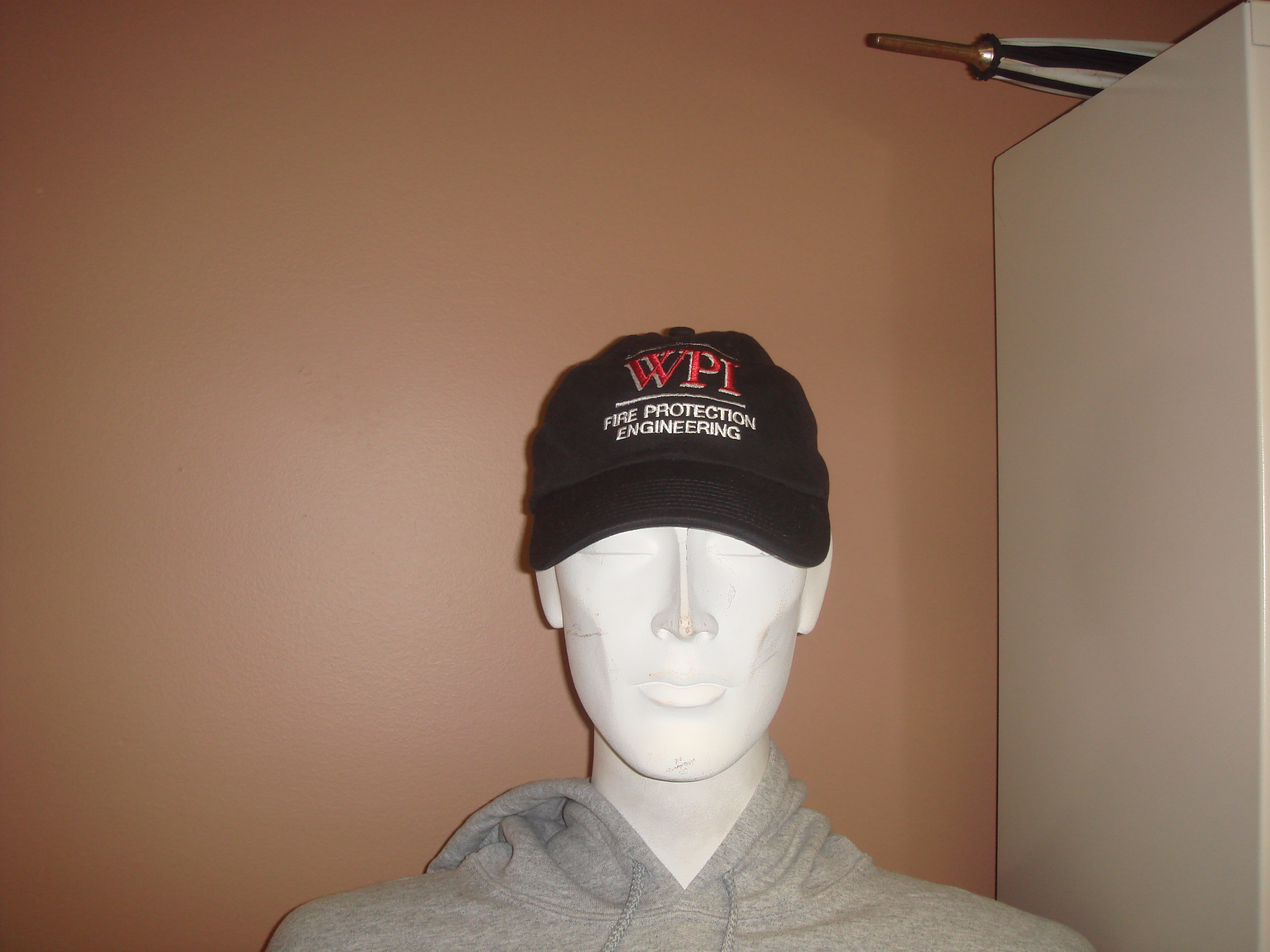 SFPE WPI Polo Shirt Design
---
SFPE 2008 Hoodies/T-Shirt Design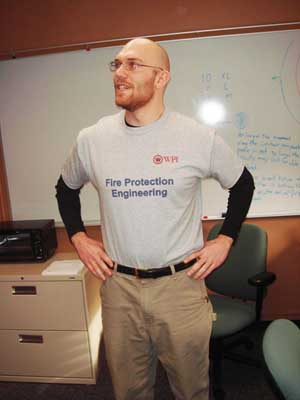 Text on back of shirt:
You might be a Fire Protection Engineer if:

1. You're happy to have a solution more than 70% accurate.
2. You can explain why gas tanks rarely explode.
3. Your list of assumptions rivals the length of your solution.
4. When you walk in a new building the first thing you look at is the sprinkler system.
5. It pisses you off that the symbol for heat of vaporization is Lv.
6. You get paid to burn things and it's not illegal.
7. When explaining your research the only word people understand is "fire".
8. You use the combustion chamber of a potato gun to explain adiabatic isochoric reactions.
9. You can tell the difference between microgravity combustion and Earth normal gravity combustion.
10. If zone models were tangible you would hug them.



---