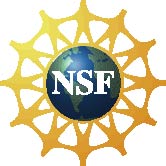 NSF Summer Opportunities: Undergraduates: REU
Appointments and affiliations:
Professor of Biomedical Engineering, WPI
Affiliated Professor of Mechanical Engineering, WPI
Adjunct Professor of Surgery,
University of Massachusetts Medical School
Adjunct Lecturer in Biomedical Engineering, National Univ. of Ireland, Galway
Fulbright Fellow - Galway, Ireland for sabbatical 2009-2010

Want to schedule a meeting?
Please use Outlook and request a meeting time.
Curriculum Vitae
You can view Professor Billiar's CV by clicking the links to the left.
My official WPI Professional Webpage